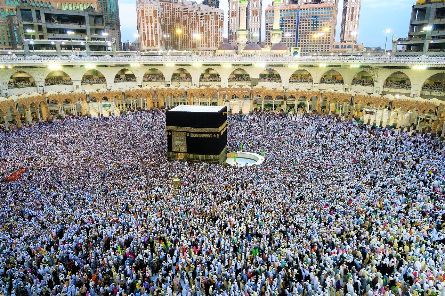 You can book by phone, in person or on the internet on our website.
I HAVE BOOKED. WHAT HAPPENS NEXT?
First you will receive a confirmation of your reservation. This will contain all the information relevant to the trip, such as the deadline for submission of documents and the amount of the trip.
WHAT IS THE LATEST DATE FOR REGISTERING FOR THE UMRAH OR HADJ?
The earlier the better. For the Umrah we recommend that you register at least 6 weeks before departure so that we have enough time to apply for your visa. For the Hajj, however, we have a limited contingent. Therefore, the sooner you register, the better, because the places are taken quickly.
DO WE GET A CONFIRMATION OF PAYMENT?
As soon as your payment is received, you will receive an email from us.
MAY I SEND YOU THE RESERVATION CONFIRMATION BY EMAIL OR FAX OR DOES THIS HAVE TO BE SENT BY POST?
You can also send us the signed reservation confirmation by email, WhatsApp fax or by post.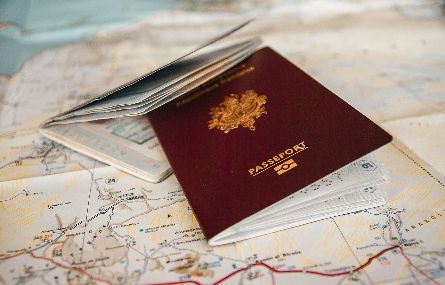 HOW LONG DOES IT TAKE TO APPLY FOR A VISA FOR TRAVEL?
The processing time for the visa varies. For an Umrah trip we expect about six weeks, for a Hajj visa about eight weeks.
HAVE MY DOCUMENTS ARRIVED ?
As soon as your documents arrive, you will receive an email from us.
IS IT POSSIBLE TO APPLY FOR A VISA FOR RELATIVES WHO DO NOT RESIDE IN GERMANY ?
For the Hajj you can only apply for a visa for people who are resident in Germany. For the Umrah, this would be possible from abroad.
CAN I ALSO APPLY FOR A TOURIST VISA FOR THE UMRAH?
Yes, for the Umrah you can also apply for a tourist visa.
CAN THERE BE PROBLEMS WITH THE VISA PROCESSING OR ARE APPLICATIONS REJECTED?
The decision about issuing a visa is up to the embassy. However, based on our many years of experience and thanks to our good relationship with the Embassy, the visa is usually granted, provided that we receive all the required documents on time.
WHAT DOCUMENTS DO I NEED FOR THE VISA?
A passport valid for at least 6 months. (For Hajj at least one year validity is required)

EAT - electronic residence permit card or residence permit in the passport (for Hajj one year validity is required).
Vaccination certificate with proof of meningitis vaccination

Vaccination certificate with proof of Covid19 vaccination. A convalescent certificate will not be accepted.

Digital proof of vaccination via Covid19 vaccination.

Passport photo with light background.

Copy of marriage certificate (In case of different last names of spouses).

Conversion certificate (In case of converting to Islam)

CAN THERE BE PROBLEMS WITH VISA PROCESSING OR ARE APPLICATIONS REJECTED?
The decision to issue a visa is the responsibility of the Embassy. However, judging from our many years of experience, the visa is usually granted, provided that all the required documents are received by us on time.
IS A COPY OF MY DOCUMENTS SUFFICIENT?
We need the original passport, residence permit and vaccination card. Everything else can be submitted as a copy.
FROM WHAT AGE DO I HAVE TO BE VACCINATED AGAINST MENINGOCOCCUS?
As a rule, vaccination is required from the age of 12 for visa application. 

HOW DO I SEND YOU MY DOCUMENTS AND WHEN WILL I GET THEM BACK?
You are welcome to bring your documents during our opening hours. Alternatively, you can also send them to us by post. However, when sending them, make sure that it is a secure post. If you are traveling in a larger group via your departure airport, you will receive your passport from our staff at the airport. Otherwise, it will be sent back to you by post.
I HAVE ALREADY BEEN VACCINATED IN THE PAST. HOW LONG IS THE VACCINATION PROTECTION VALID?
The vaccination against meningococcal disease is valid for three years. 

 MY PASSPORT PHOTO IS A BIT OLDER. CAN THAT CAUSE PROBLEMS? 

Of course, you do not have to take new photos every two weeks. However, you should be immediately recognizable on the picture, so that there are no delays in entering the country. 

 MY PASSPORT IS HANDWRITTEN. CAN THIS CAUSE PROBLEMS? 

The Embassy of the Kingdom of Saudi Arabia insists on an electronic passport.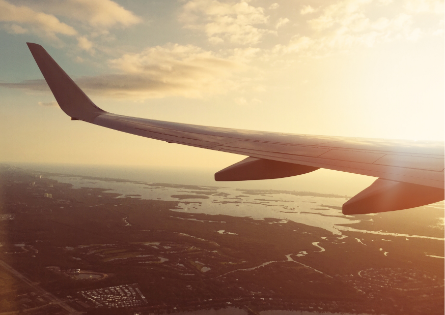 HOW MUCH LUGGAGE CAN I TAKE WITH ME? 

Depending on the booked Umrah, the airline may vary. Currently the flights are offered by the following airlines:
Egypt Air (2x23 Kg luggage, 7 Kg hand luggage).

Saudi Airlines (outbound: 23 Kg, 7 Kg hand luggage / return: 2x 23 Kg luggage, 7 Kg hand luggage)

Royal Jordanian (1x30 kg baggage, 7 kg hand luggage)
(Baggage regulations depend on the airline we fly with).
 WHEN WILL I RECEIVE MY FLIGHT DETAILS OR TICKET? 

Your flight details will be sent to you by e-mail during the last week before departure. You will receive your boarding pass at the airport counter at check-in.
I WOULD LIKE TO STAY A FEW DAYS IN TURKEY ON THE RETURN FLIGHT. IS THAT POSSIBLE? 

In principle, this is possible. Please inform us of your wish at the time of booking if possible. We will make the changes via Turkish Airlines and settle on the spot.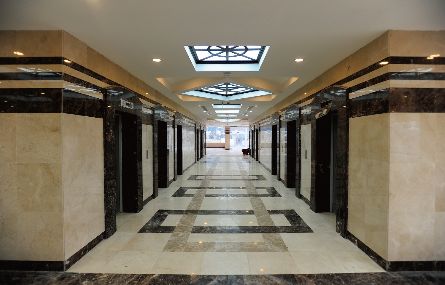 WHAT IS THE CATERING LIKE IN THE HOTELS ON SITE? 

As a rule, the hotels offer half board (subject to change). 

 HOW FAR ARE THE HOTELS IN MECCA AND MEDINA FROM THE HARAM MOSQUES? 

The Haram mosques in both Mecca and Medina are within walking distance from our hotels. 

 CAN I GET INFORMATION ABOUT THE HOTEL IN ADVANCE? 

With the binding booking you will also receive information about the hotel. 

 IS BED LINEN AVAILABLE AT THE HOTEL? 

Yes, bed linen is provided. 

 CAN MY CHILD SLEEP IN MY BED? 

Up to the age of 6 years the child can sleep in the bed of the parents. 

 IS IT POSSIBLE TO BE ACCOMMODATED IN A 5 STAR HOTEL? 

Yes in our Comfort Plus program accommodation in Mecca is provided in a 5 star hotel.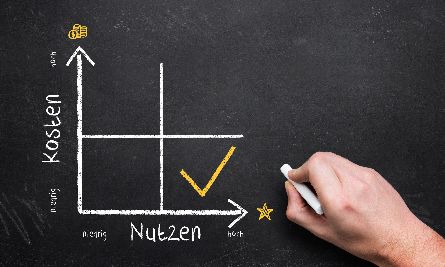 BY WHEN DO I HAVE TO MAKE THE PAYMENT? 

The last payment is due about 6 weeks before departure. The exact date is written on the reservation confirmation.
In principle yes. However, it is important that you respect our payment deadlines (see reservation confirmation).
IS A SACRIFICIAL ANIMAL INCLUDED IN THE TOUR PRICE?
The sacrificial animal is usually not included in the price of the trip. You will find the exact information in your reservation confirmation.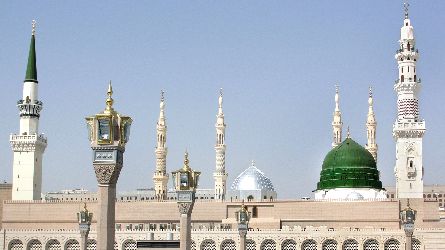 CAN I GO TO THE HAJJ FOR A SHORTER TIME (1 WEEK)?
You can only participate in the Hajj on the dates of the programs we offer with our groups.

WHAT HAPPENS IF THE GROUP DOES NOT MATERIALIZE?
The minimum number of participants in a group is 15. If the number is not reached, the participants will travel without a group leader or can join another group if the possibility exists.

CAN I TRAVEL TO THE UMRAH OUTSIDE THE DATES MENTIONED ON THE WEBSITE
Yes, you are welcome to contact us by phone so that we can make you an individual offer. However, this will take a few days.

IS THERE A PREPARATION SEMINAR?
Yes, we meet shortly before the trip in Germany. Those who are unable to attend in person can participate in an online seminar. We also meet regularly on site for workshops and seminars.

FROM WHICH AIRPORTS IN GERMANY CAN I DEPART?
As a rule, all trips are possible from Düsseldorf, Frankfurt, Stuttgart, Berlin, Munich, Hanover and Hamburg.

TRIP CANCELLATION & HEALTH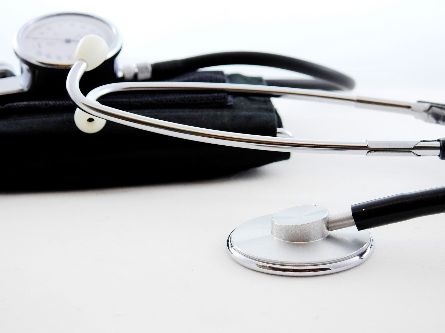 CAN I CANCEL THE TRIP AT SHORT NOTICE?
Our general terms and conditions apply. We recommend that you take out travel cancellation insurance in any case. 

 WHAT HAPPENS IF I GET SICK OR INJURED ON SITE? 

We recommend that you take out travel health insurance. 

 CAN I TRAVEL WITH YOU IF I AM PREGNANT? 

In any case we need a doctor's certificate. Please ask us about this when booking. 

 ARE WHEELCHAIRS AVAILABLE IN MASJID AL HARAM AND MASJID AL-NABAWI? OR CAN I BRING MY OWN WHEELCHAIR? 

We recommend that you bring your own wheelchair. Wheelchairs do not count as baggage on Turkish Airlines. 

 I HAVE A HANDICAP. CAN I TRAVEL WITH YOU? 

Of course it is possible to travel with a handicap. Depending on the type of handicap, we may recommend that you travel with a companion. 

 IS THERE A DOCTOR ON THE TRIP? 

In case of a trip with a large number of guests, a travel doctor accompanies us.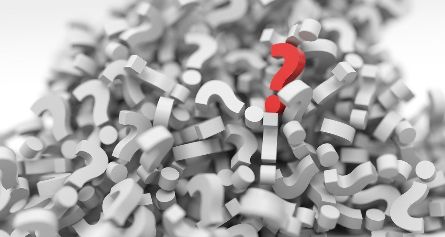 CAN I PERFORM THE HAJJ IN 2021? 

As of today, there is no information to suggest that Hajj 2021 will not take place. Therefore, we are planning Hajj 2021 as usual. However, if you would like to secure a place, you should be quick as there is an increased demand this year.

 I HAVE FAMILY MEMBERS IN TURKEY. CAN MY RELATIVES PARTICIPATE IN THE UMRAH OR THE HAJJ THROUGH BALCOK? 

For the Umrah, it is not a problem. For the Hajj, we have to find an individual solution. Just ask us. 

 HOW CAN I GET THE IHRAM CLOTHING? 

You can buy the Ihram clothes from us. Just talk to us. With the Hajj and the Comfort as well as Comfort Plus you will get them for free from us. 

 ARE THERE PHOTOS OF THE TRIP? 

We take pictures and document all trips. If you do not want to be photographed, please let us know as soon as possible. After the trip you will receive an email with a link to an online portal where you can download your pictures. 

© 2021 Balcok Travel Agency GmbH. Alle Rechte vorbehalten